Stargate has the most Experienced faculty in this industry, We have more 25+ years of teaching for CA, CMA & CS
Stargate has the most Experienced faculty in this industry, We have more than 25+ years of teaching for CA, CMA & CS
CA Final Costing SCMPE, AMA, CA Inter Cost and Management Accounting
Strategic Cost Management and Performance Evaluation
CA SANJAY AGGARWAL is qualified Chartered Accountancy Course in 1998 and he is also an associate member of the Institute of Cost and Works Accountant of India. He possesses vast experience of teaching the CA final SCMPE Course to CA students.
He has been awarded the medal for this subject by NIRC. His teaching style is awesome and his students always produce the best results. He is taking regular feedback and regular test of Students. He solves the students' problems through Whatsapp, emails, and phone calls.
CA Manoj Batra, Indirect Taxes (Final) is a Dynamic Chartered Accountant. He was placed on the Merit list of ICAI (Rank holder). His teaching style is awesome and teaches through hi-tech technology and audio-visual techniques He has made a complex CA FINAL INDIRECT TAX subject very interesting and simple.
His Fantastic Approach towards the subject creates interest in the subject and his students always produce the best results. He has been a visiting faculty of ICAI and has very rich experience of teaching students on Indirect Taxation. The Best Part of his classes is that Revision Book is provided to cover the whole syllabus within around 150 pages.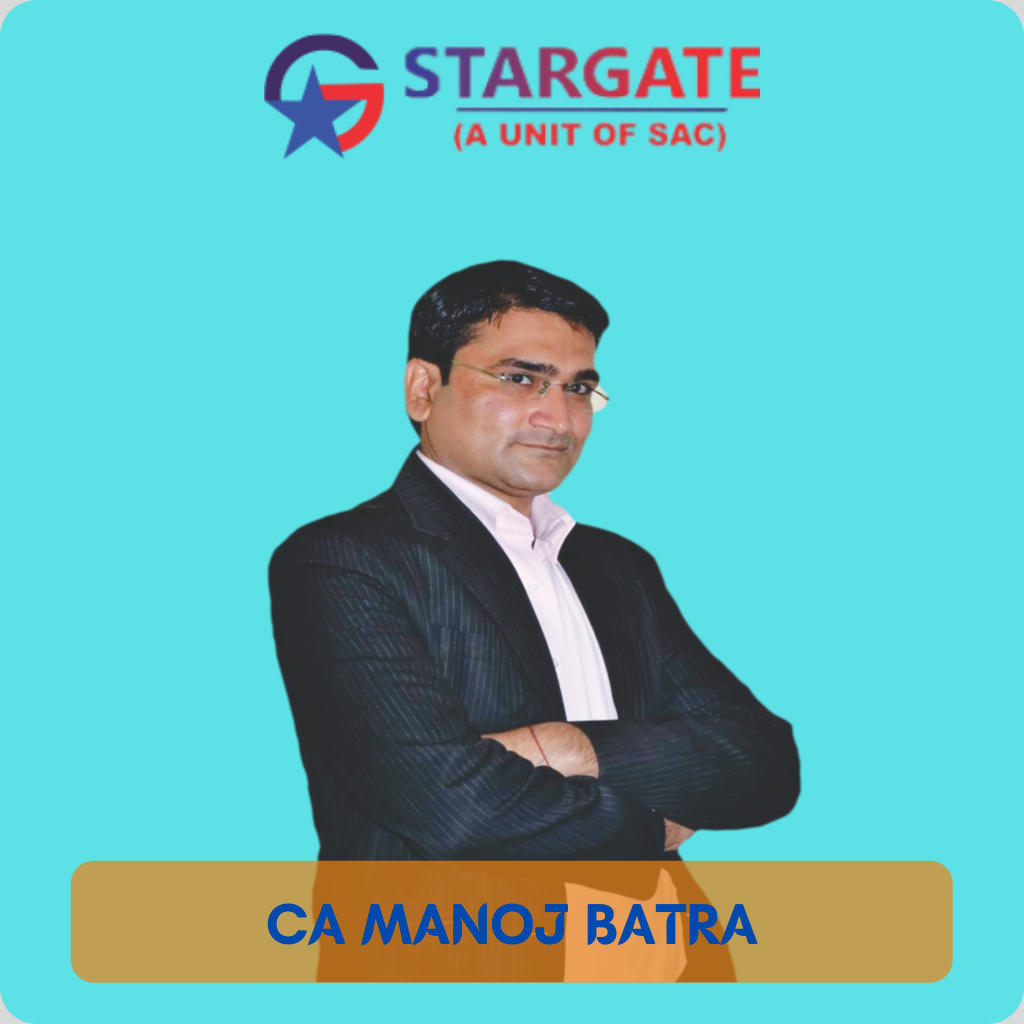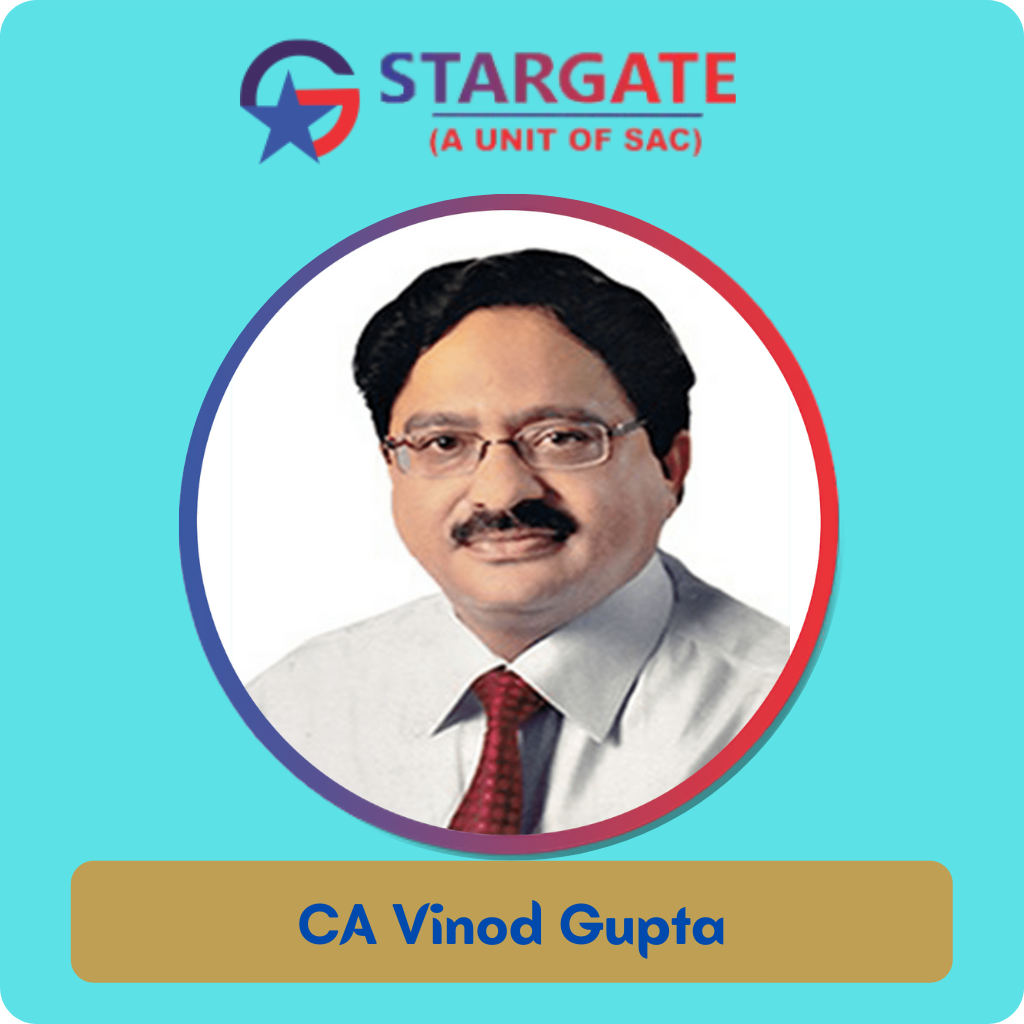 CA Vinod Gupta is widely recognized as the chieftain of taxation among the faculties of CA Final. He has taught Direct tax to over 300,000 CA Final students and has nearly three decades of experience as an instructor and tax practitioner.
He qualified Chartered Accountancy in November 1986 with rank in CA Intermediate and CA Final and was also awarded best paper for Direct Taxation for CA Final.
Strategic Financial Management
Prof. H L Gupta has been involved in the teaching field for the past 15 years. He received his BSc. certification in 1993 and MBA (Finance) certification in 1999. HL Gupta has worked with the Institute of Company Sectary of India (ICSI) for 5 years.
Prof. H L Gupta enjoys teaching and interacting with students. Teaching is his passion, profession and hobby, he claims. Every student has different grasping capabilities and hence he believes that students should always start teaching the basics and then build upon more complicated concepts. His words of wisdom to students – "CA/CS/CMA are valuable assets to any company irrespective of whether the economy is in recession or inflation. Do not waste this golden opportunity given to you"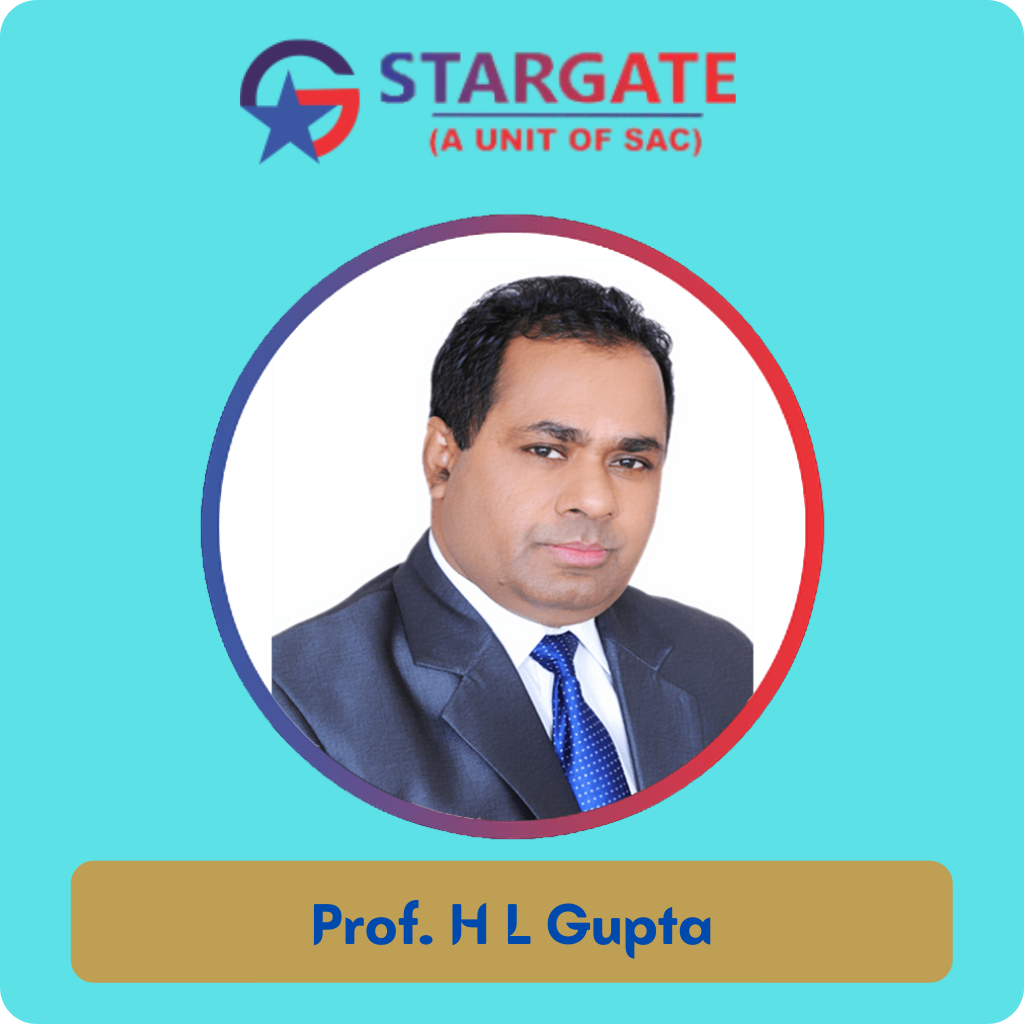 Strategic Financial Management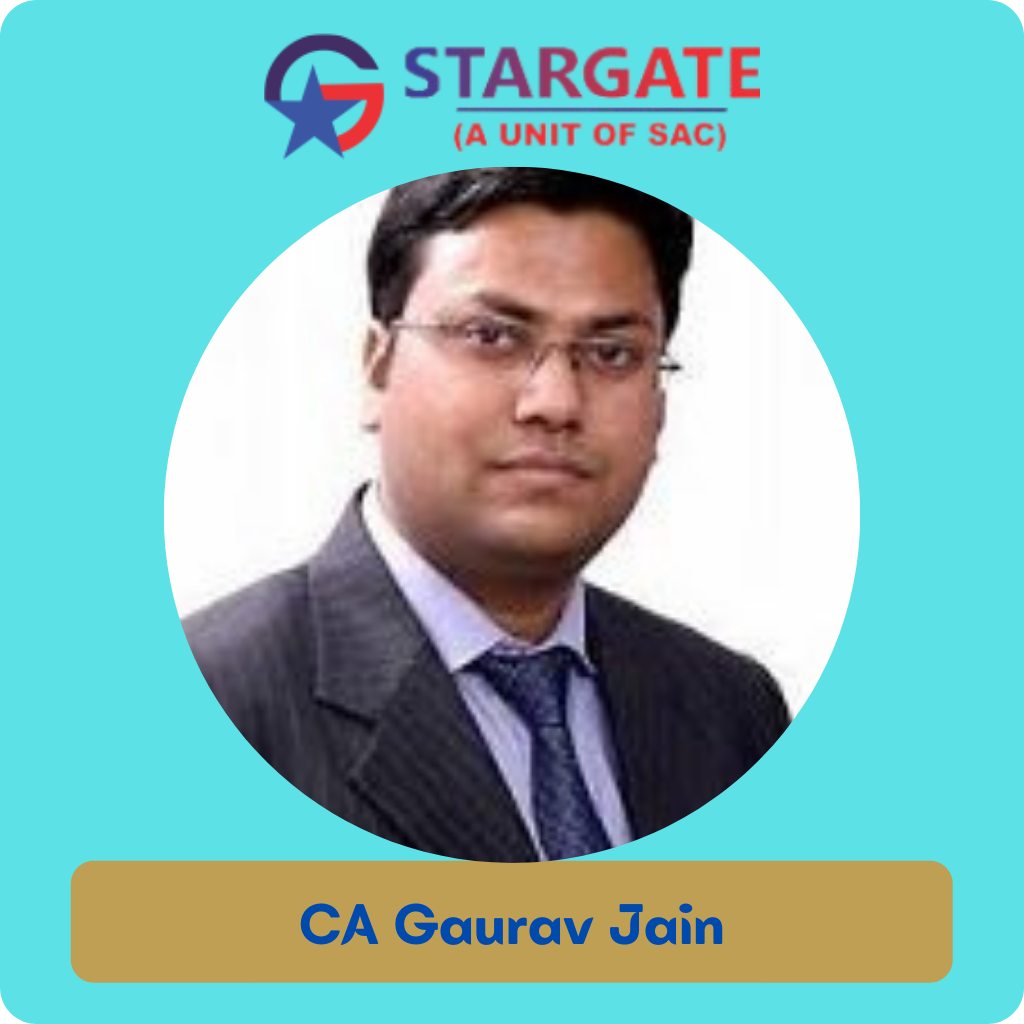 SFM, Risk Management (RM) & Financial Services and Capital Market
SFM, Risk Management (RM) & Financial Services and Capital Market
CA Gaurav Jain has qualified his CA in 2006 and has spent more than 10 years in Trading Activity, Market analysis (Fundamental and Technical) and trading strategies Formulation in Commodities, Currencies and Equity Derivatives. His focus areas were Hedging activities which exposed to numerous derivatives such as Futures and Options, Swaps (Calendars). He has an exposure in training programs about Financial Markets.
His teaching career began 7 years back with a combination of Practical exposure which helps students in understanding the concepts in exceptionally lucid and easy manner, as well as his successful thought of covering 100% course in 60 classes make him popular among the CA Students
CA Final Law and CA Final Audit.
Abhishek Bansal is a Chartered Accountant, Company Secretary, and a Professor. Belonging to the state of Haryana, pursued his education and lived in Mumbai from a young age.
He owns an experience His professional and personal capabilities have made him a man of compassion and deep understanding. He has written his knowledge of various subjects in books like CPT Law, IPCC Audit, CS Executive, etc.
He has been a major guide to CA and CS aspirants for over 5 years and continues to be so. CA Abhishek Bansal is one of the best faculties for CA Final Law and CA Final Audit.
CA Final Law and CA Final Audit.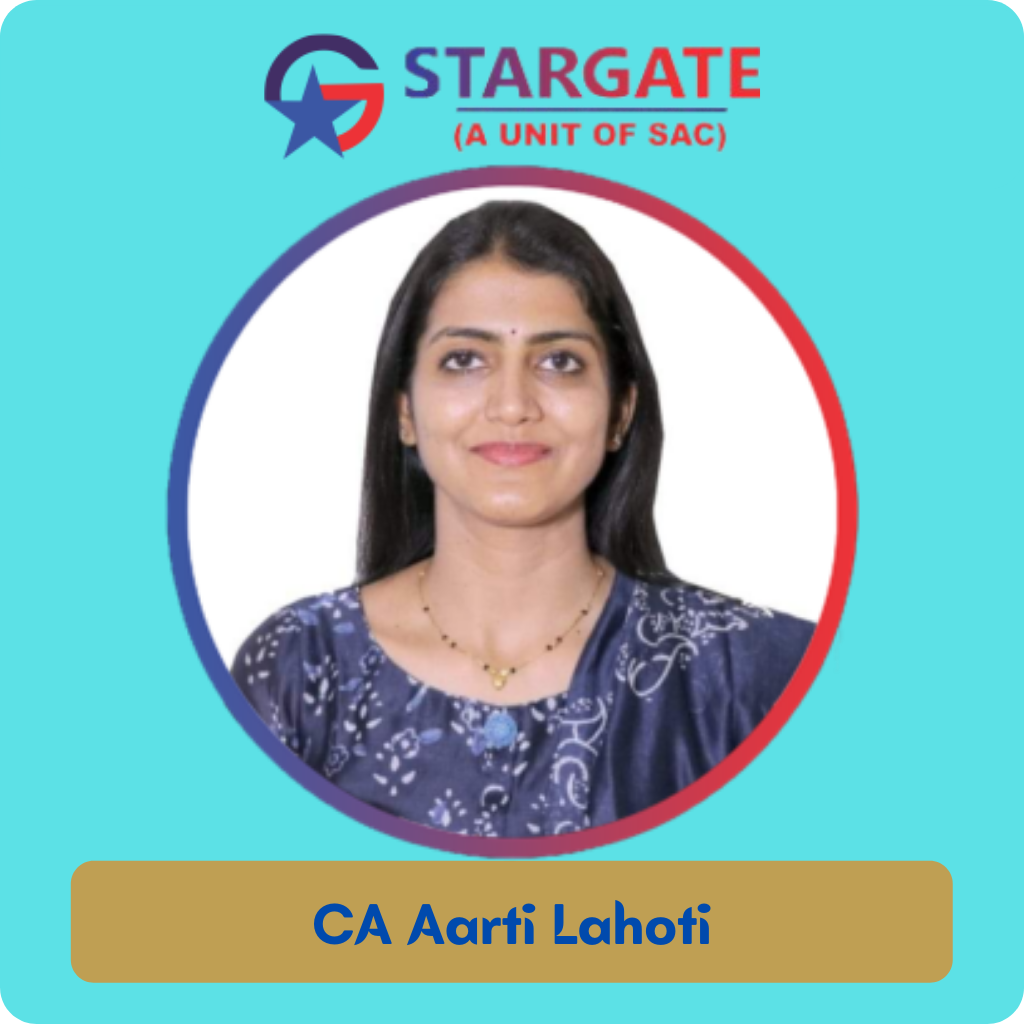 Advanced Auditing and Professional Ethics
Stood 24th in CA Final All India Merit-List in November 2008 examination. Completed her articles from the prestigious multi-national firm Deloitte Haskins & Sells. Audit experience in different industries such as information technology, manufacturing, ITES, which gave her a practical understanding of the business world. Uses a lot of practical examples in her teaching.
Secured First Prize for paper presented on AS – 22, "Accounting for Taxes on Income", at the 2nd National Convention for CA. Students at Pune organized by ICAI.She undertakes regular tests for students and personally evaluates their very effective performance. Excellent communication skills.Author of Final & IPCC Auditing Book.
Financial Reporting, Advanced Auditing & Professional ethics
CA Sarthak Jain is a Chartered Accountant with All India 46th Rank in CA Final. He had cleared all the CA exams in the first attempt & also has a degree in management & administration.
Thousands of his students have tasted success in CA exams in the very first attempt itself with an alumnus of 10000 + students taught till date from different parts of the nation particularly MP, CG, Rajasthan, Delhi – NCR, Gujrat, Maharashtra, UP, Assam and Bihar. He enjoys absolute command over his subject and is the first choice of all students for Financial Reporting (CA Final), Indirect Tax Laws(CA Final), Auditing(CA IPCC & Final), and is especially recognized across India as a master of Accounting Standards. His special separate batch of Accounting Standard enjoys an absolute monopoly in the market.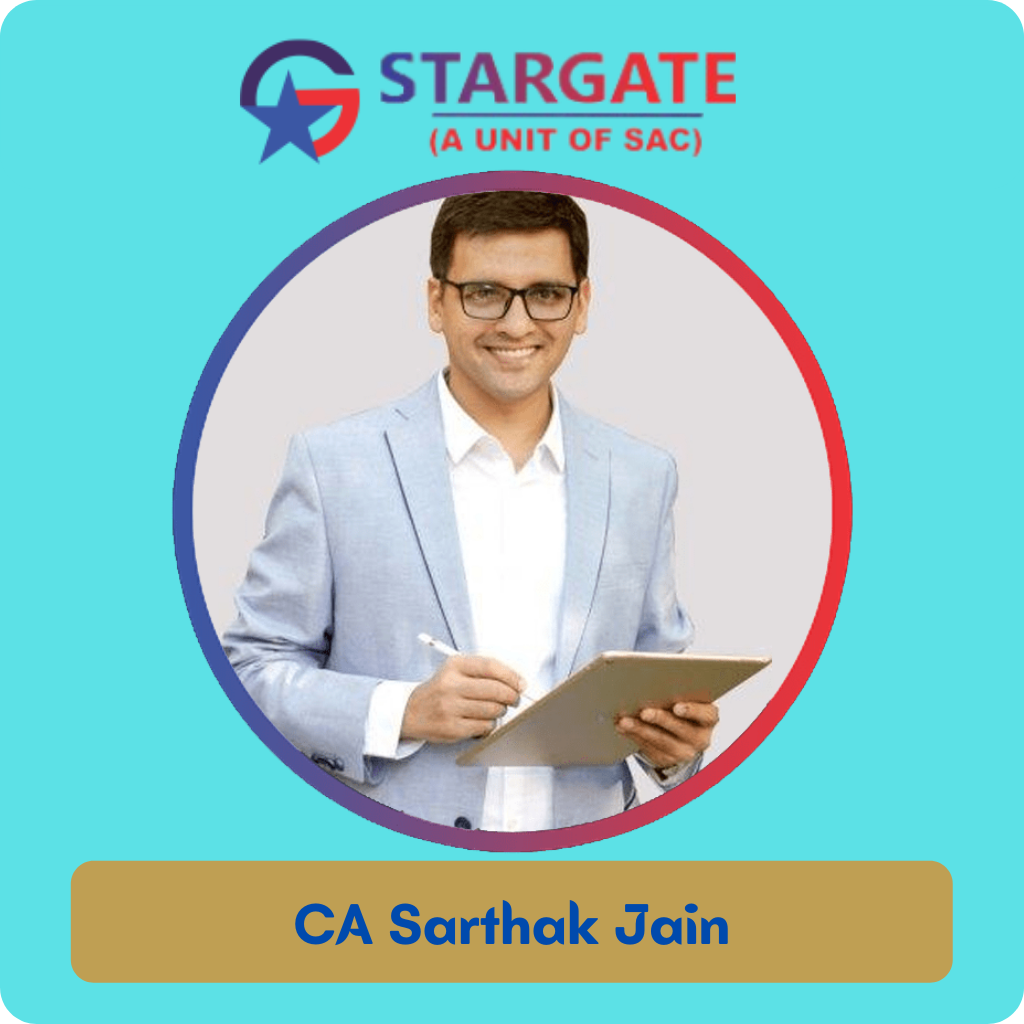 Financial Reporting, Advanced Auditing & Professional ethics
Financial Reporting And Corporate Financial Reporting
Financial Reporting and Corporate Financial Reporting
Professor Sanjay Welkins is a name that needs no introduction in the field of education. He is considered a big expert and leading authority on Financial Reporting, Accounts, and Accounting Standards. Prof.Sanjay Welkins is one of the most prominent, elite, and premium faculty of the aforementioned subjects in the country. online Education Sanjay Welkins has emerged as an indisputably unchallenging faculty for Financial Reporting and Corporate Financial reporting. Penetrative and polished Studies complimented with in-depth well-researched study material have become immensely popular among the final level student fraternity as evidenced by his staggering rush for his courses and sterling successes. Graduate of Venkateshwara College – Delhi and academic Guide of ICFAI, Sanjay Welkins – in his illustrious career as a professor, has been invited by several banks and other financial institutes as a guest speaker and to conduct workshops.
CA. Aseem Trivedi, Fellow member of ICAI. He is Chairman and Managing Director of Highbrow Mentor Learning Solutions Private Limited a company that is the exclusive knowledge partner of various leading CA Firms. This is the only company in India that is working exclusively for Chartered Accountants knowledge and process support. He has vast experience in the field of Companies Act, Internal Audits, Accounting, and Auditing standards and currently working in Training and implementation of IFRS and New Companies Act 2013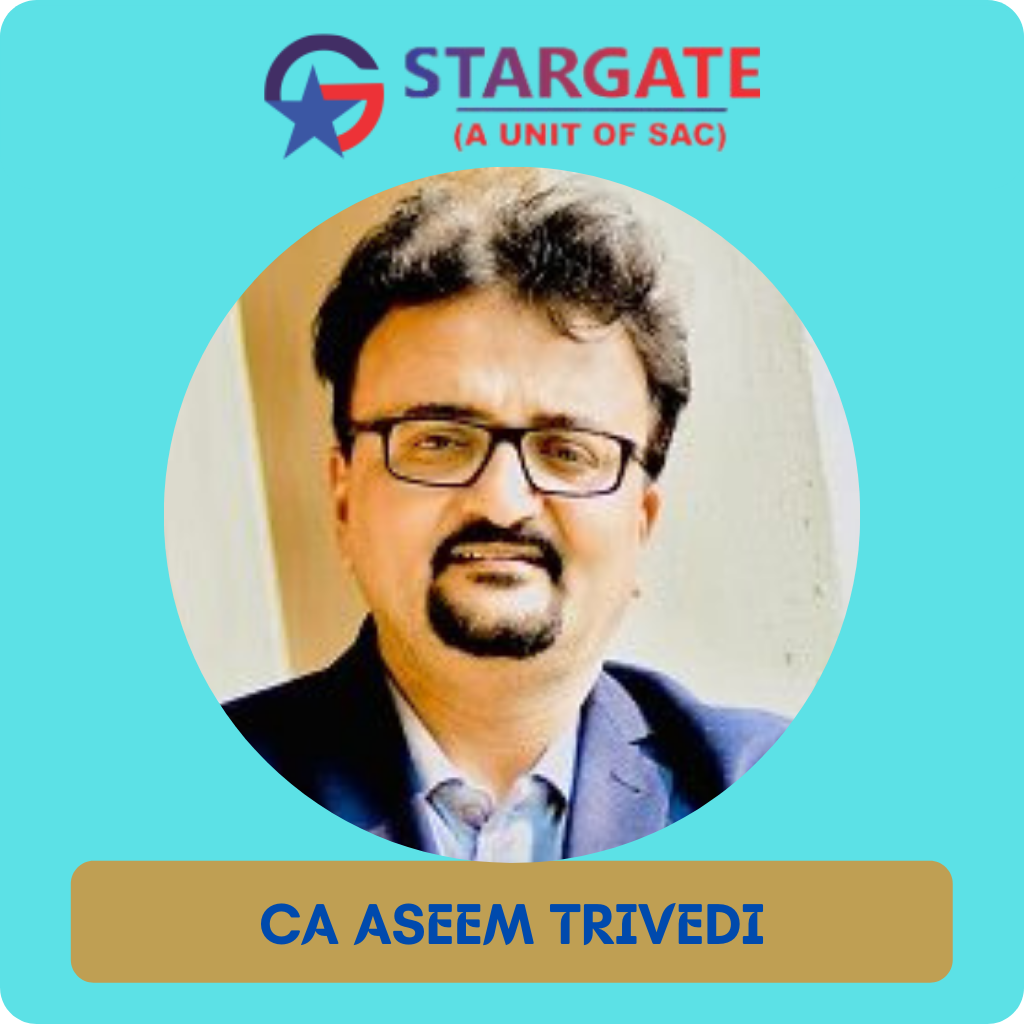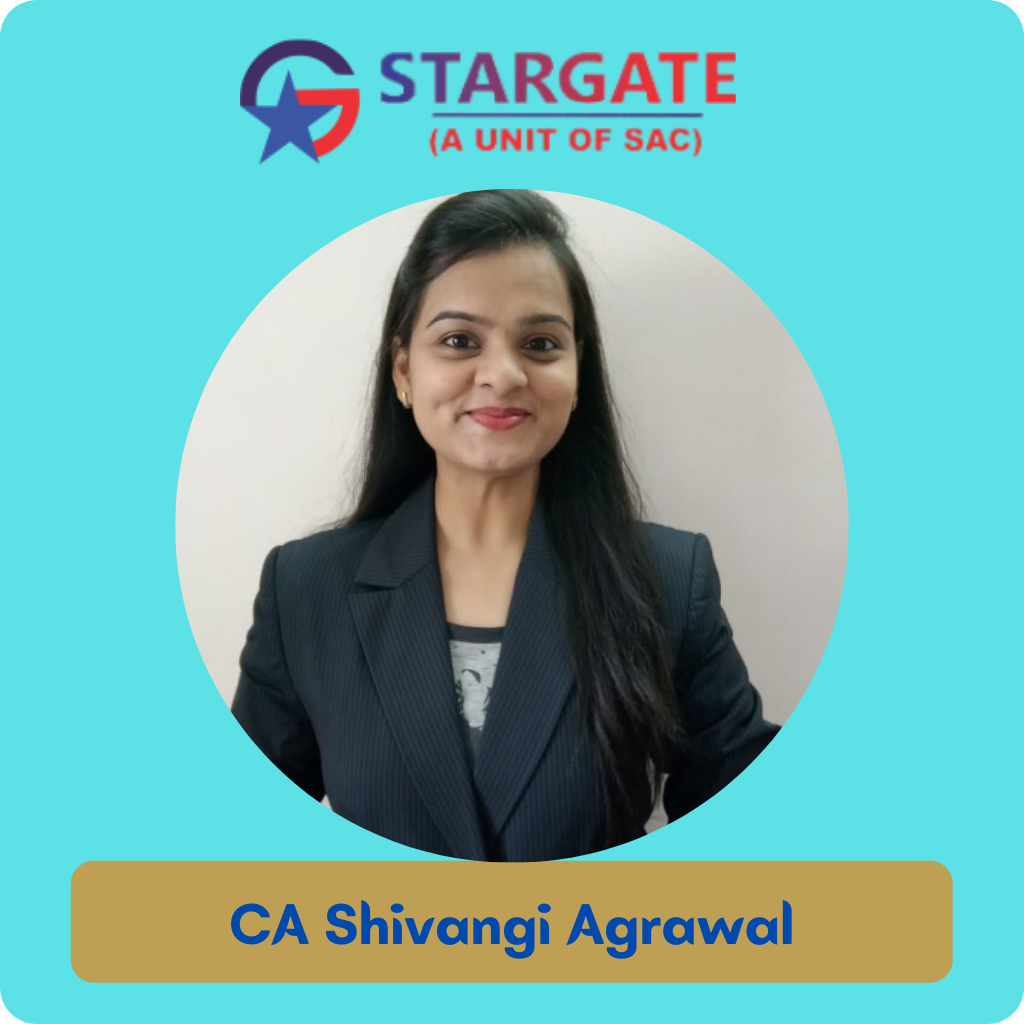 CA Shivangi Agrawal is a qualified Chartered Accountant with a tremendous academic record having topped school & college. She qualified for CA in her very first attempt at the early age of 21 and thereafter she is treasuring commerce education with a unique presentation on the subject matter. Her frequent use of simple examples from daily life not only makes the subject interesting but easy to remember and grasp.
CA Vinesh R. Savla, a first attempt Chartered Accountant, is a teaching enthusiast. He had started his career in this renowned profession of teaching in 2011. Ever since then, he has dedicated his valuable time & applied his abundant knowledge to nurture CA Students. He is a Faculty at Commerce Eduworld (Thane – Maharashtra). He has been guiding students online through YouTube and CAclubindia. With his unique teaching techniques & concise notes, he has helped many students to learn the subject in a very simple manner. To add on, he has helped students in developing the required application skills, without which it is very difficult to crack the CA Exams
CA final Direct Tax, Economic Laws and Law
Arpita S. Tulsyan is a young Chartered Accountant with having an immense passion for teaching. Having started her career in 2011, she has achieved remarkable success in the teaching profession. As a faculty at Commerce Eduworld (Thane – Maharashtra) and through Video lectures, she has guided Lacs of students to clear the toughest CA exams at ease. She has been a regular faculty at ICAI.
She is known for making students comfortable with the toughest topics with her novel teaching techniques.
Students praise her for the conceptual clarity they get, which is very important to clear CA examinations. Students feel free to ask their doubts without hesitation. Constant & Cumulative Revision sessions by her have helped the students a lot.

He is a Chartered Accountant qualified with the highest Marks in Strategic Financial Management (SFM). He teaches SFM (Strategic Financial Management) to CA/CMA Final Students and Cost & FM-Eco to CA/CMA Intermediate Students.
He is also a Stock Market Expert with having a track record of consistent profit. He got the winner's certificate many times from reputed broker Zerodha. Recently he has been selected as Zerodha Star also.
Our goal is not only to enable students to pass in CA Exam but also to provide tips and knowledge to earn money from the stock market by trading in Equity, Bond, Derivative, Currency, commodities, and units of Mutual Fund.
our students get a practical linkage of concept with actual financial data of company and economy. They get the awareness of government policy, RBI policy, Fed policy, global market that affects Indian stock exchange in class.
Archana Khetan holds a Master's degree in finance (M S Finance) and CFA. An academician at heart she brings years of in depth industry experience having worked with Religare Finvest as Manager, Invest banking. As a professional investment banker she has extensive experience in debt syndication, IPO Pre-placement, corporate finance, institutional sales of mutual funds, valuation and analysis for mergers &acquisitions. She has been closely associated with WIRC, ICAI and is being invited as guest faculty for SFM since last many terms. Her teaching style is a good combination of base building through focus on fundamental concepts, rigorous practice and development of problem solving skills. She has gained a lot of popularity among students in Mumbai for making the toughest of topics simplistic and solving them through basic easy to remember thumb rules, the same being a pre-requisite from the institute's point of view and the standard of papers being set according to the latest trends.
CORPORATE AND ECONOMIC LAWS
All Theory papers across all levels of CA, CS, and CMA is our area of expertise. Our Mantra is quite simple: Innovation and engaging teaching methodology, with the latest state-of-the-art classrooms and technology. The hard work put in by Amit Bachhawat has led to a string of success stories in the last 18 years. We believe that the reason for our glorious track record is our "Student First" Approach. Your Professor is always a phone call away from students and not only that, in case a student misses a lecture, we make arrangements to repeat the same. Be in Kolkata or the 70 odd franchisee centers located across India we believe in excellence and quality and hence have worked very hard to achieve the same. We are overwhelmed by the response we have been receiving from our centers across India. This student-centric approach, Bachhawat Sir's unique teaching techniques, motivational lectures, etc are a few ways by which we reciprocate the faith students repose in us.
CORPORATE AND ECONOMIC LAWS