Stargate has the most Experienced faculty in this industry, We have more than 25+ years of teaching for CA, CMA & CS
More Than 25+ years of Experienced faculty for CA, CMA & CS,
Cost & Management Accounting
Cost & Management Accounting
CA CMA SANJAY AGGARWAL is qualified Chartered Accountancy Course in 1998 and he is also an associate member of the Institute of Cost and Works Accountant of India. He posses vast experience of teaching the CA final SCMPE Course to CA students.
He has been awarded a medal for this subject by NIRC. His teaching style is awesome and his students always produce the best results. He is taking regular feedback and regular test of Students. He solves the student's problems through WhatsApp, emails, and phone calls.
The student's feedback is excellent due to clarity of view CA final SCMPE Course and detailed case study solutions coverage always produce the best results which show our work performance. Even on Pen Drive and Google Drive Classes have instant provided case study solutions.
CA. Varun Jain is a first-class commerce graduate from Delhi University, having done his graduation fromKeshavMahavidyalya College. He qualified Chartered Accountancy Course with distinction. He has been a merit holder at Delhi University. He is also a visiting faculty of ICAI for the subjects of Accounting, Advanced Accounting, Auditing & Financial Reporting.
He has a vast 7 years' experience of teaching Accounting, Financial Reporting, and Auditing to students ofCA/CS/CMA and other graduation & post-graduation courses. He is famous among the students due to his interactive style of teaching and relating the subject with real-life examples to make the subject easily understandable. Many of his students have scored 90% & above in the subject of Accounts in the course. One of his students has scored All India Highest marks (99) in CA Foundation Accounts in November 2019 attempt.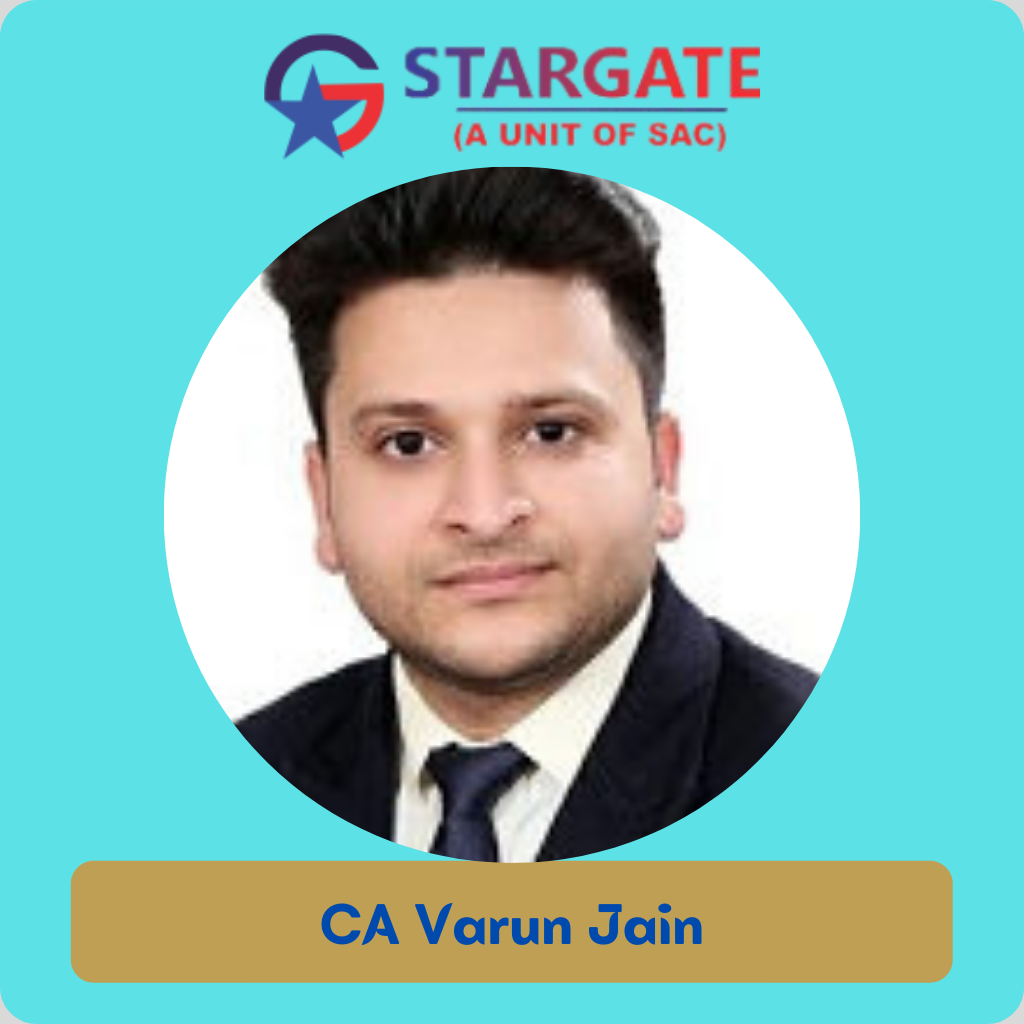 ACCOUNTING & ADV. ACCOUNTING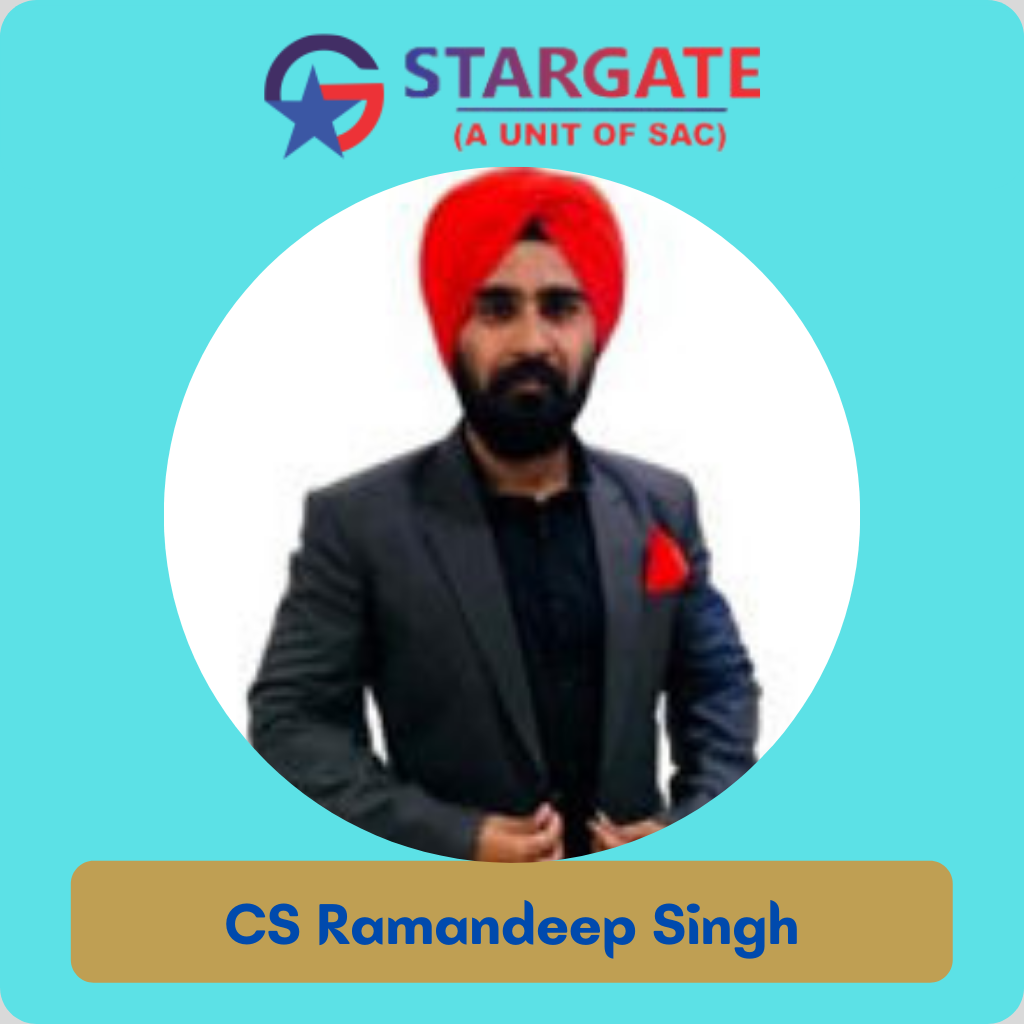 Ramandeep Singh,26, Company Secretary, is an associate member of  Institute of Company Secretaries of India and has done MBA in Finance & Marketing from Symbiosis University Pune and Cyber Las from Indian Law Institute(ILI). By Profession, he is the lecturer for various Corporate laws and Business Lawspapers of Company Secretaryship Course, Chartered Accountancy Course and other professional courses. He is the Renowned faculty of CA, CS, CMA for Foundation, Inter and Final Law Papers. He is also the merit holder of Company Law both at CS Executive and CS Professional Level and has vast experience of 6 years in teaching Business and Corporate Laws.
He is a Chartered Accountant and a Management Graduate. He graduated from Birla Institute of Technology, Mesra (Ranchi). Although he worked with several esteemed organizations like Annik Technologies, IBM, Bharti Airtel, Nirula Hotels, Inter Globe Aviation- Indigo Airlines, Nainital Bank,
Thakur Vaidyanath Aiyar & Co. but his passion for public speaking took him to the teaching field. He started teaching Law & IDT in 2009 to CA students and has taught thousands of CA/CMA/CS students to date. His Student Friendly Teaching style is loved by all students. His compilation of handwritten notes is a key to get Sure Shot Exemption in all professional exams.
He has been awarded as Best Leader during his MCS Training and has been a Top Ranker throughout his educational journey.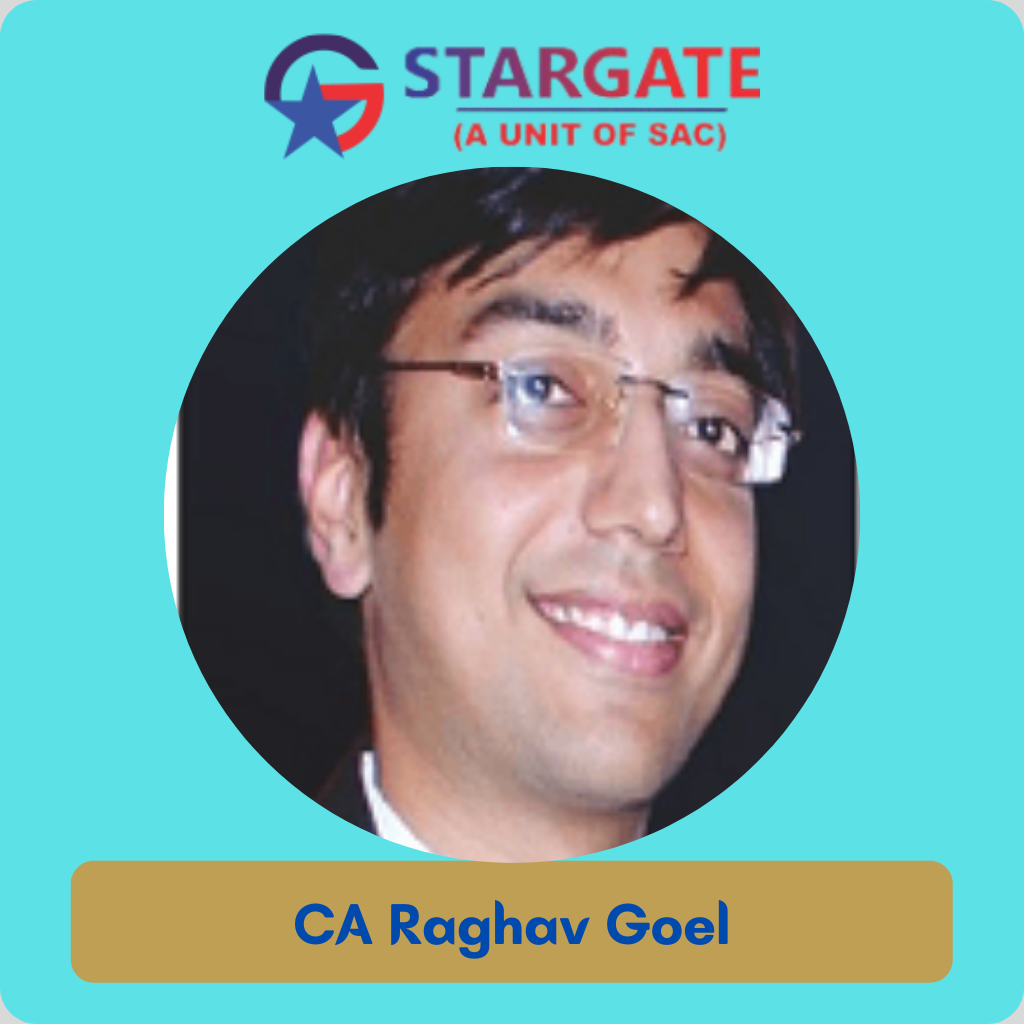 CA Suraj Agrawal is a Commerce Graduate [B.Com (H)] from Kolkata University and has qualified CA in November 2005 in First Attempt from Kolkata. He has also secured All India 27th Rank in CA-Foundation – 1st level (First Attempt – 70% marks). Besides CA, he has completed Certification Course of International Taxation of the ICAI in 2009. He has also qualified CPA (Certified Public Accountant) examination from AICPA (USA) in 2009 with more than 90 Marks in each of four papers in First Attempt. He is also an associate member of ICAI and is also providing services as Tax Consultant to various organizations. He was also a member in WTO, FEMA & International Tax Study Group of the NIRC of the ICAI for the year 2011-12 and was member of International Taxation & FEMA Research Study Group of NIRC of the ICAI for the year 2010-11.
Prof Bhawana Garg is a guest faculty at the ICAI Vishvaas Nagar NIRC branch. She knows the subject very deeply and shares all her intellectual sharing with her students. she is famous for his books, Notes, video presentations. She also teaches in Laxmi Nagar Delhi at various famous institutes.
Bhavana Garg Classes is a name that excels in Online Coaching for CA-IPCC, CA Inter, and CA FINAL. We have vast experience, love, and trust of our satisfied and successful students. We happily claim ourselves to be THE BEST in online classes and would be happier to see you as a part of that group. Bhavana Garg is the best faculty of CA-IPC and CA-FINAL of IT-SM and ISCA. She has a brilliant academic record and wrote many books, she has also designed study material on Information Technology, Strategic management & Information System Control Audit. She has vast experience in the field of management and technology, she has been awarded by NIRC-ICAI for best teaching.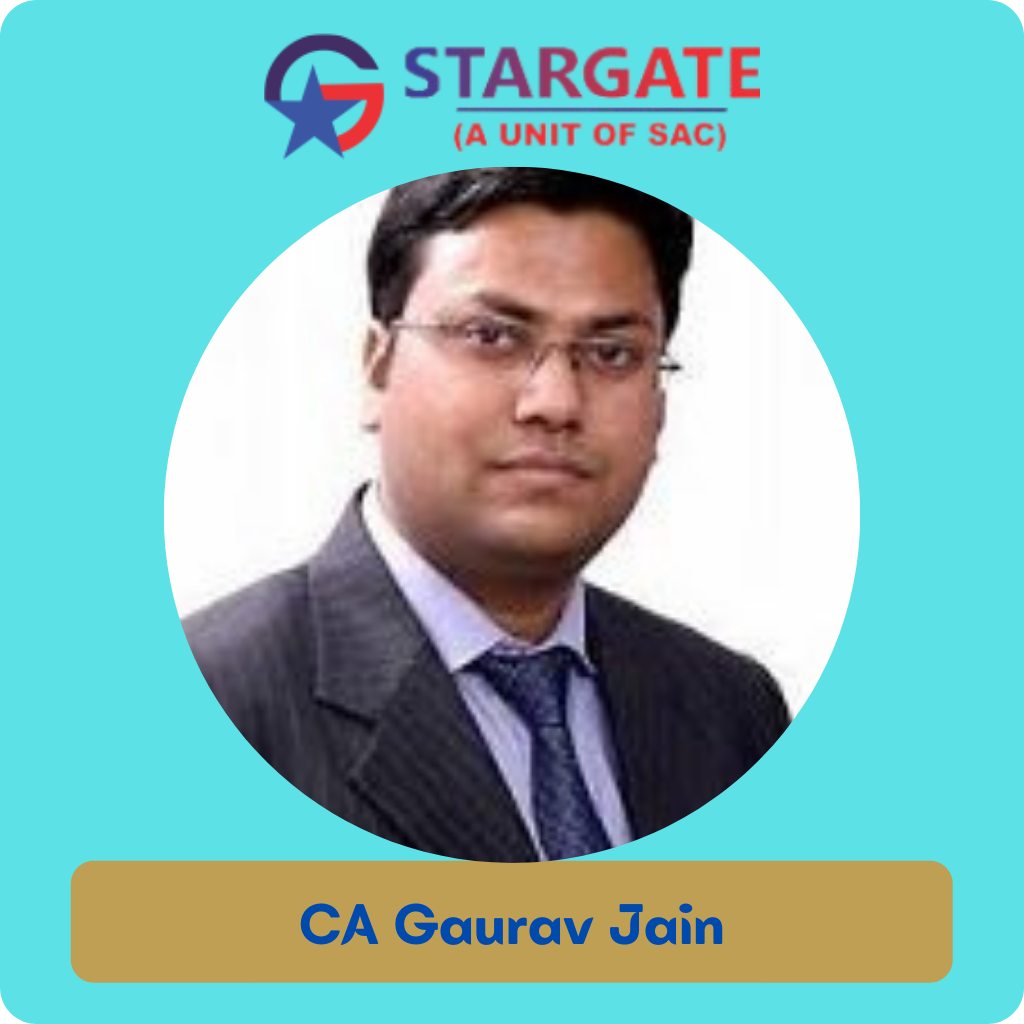 CA Gaurav Jain has qualified his CA in 2006 and has spent more than 10 years in Trading Activity, Market analysis (Fundamental and Technical), and trading strategies Formulation in Commodities, Currencies, and Equity Derivatives. His focus areas were Hedging activities which exposed him to numerous derivatives such as Futures and Options, Swaps (Calendars). He has exposure to training programs about Financial Markets.
His teaching career began 7 years back with a combination of Practical exposure which helps students in understanding the concepts in an exceptionally lucid and easy manner, as well as his successful thought of covering 100% course in 60 classes, make him popular among the CA Students
The brain behind us, Ms. Vaishali Chaudhary is a Certified Forensic Accountant and fraud examiner is an alumnus of West Virginia University. She is focused on making CA INTER AUDIT Education match up with the international level, with unlimited mnemonics and Examples. The success rate of students clearing the CA Inter Audit exam ranges from 90%-95%, with unlimited 60+ and many breaths of air over the years. She has been a visiting faculty of the ICAI FBD branch too. Working as a live face-to-face educator as well as an online educator via Pendrive classes to ensure that no stones are upturned while providing the best CA Classes.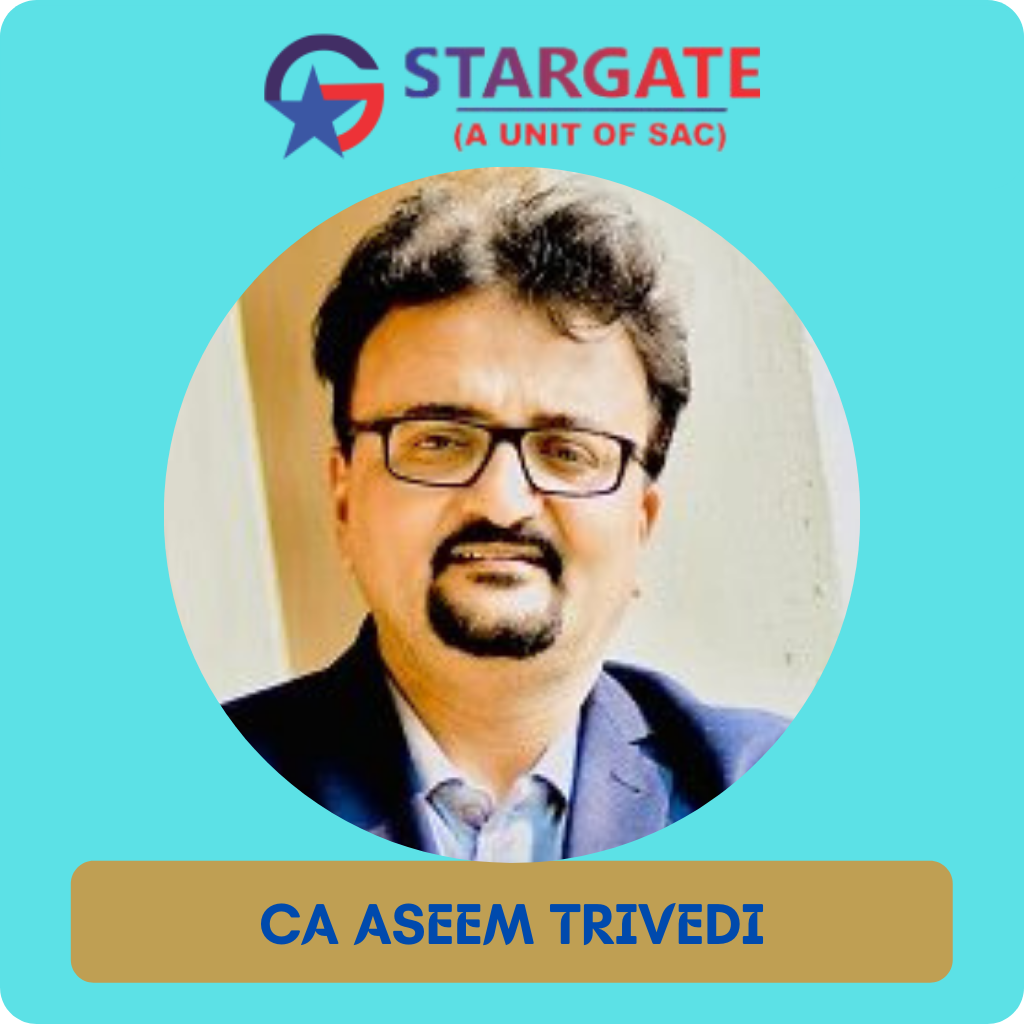 CA. Aseem Trivedi, Fellow member of ICAI. He is Chairman and Managing Director of Highbrow Mentor Learning Solutions Private Limited a company which is exclusive knowledge partner of various leading CA Firms. This is the only company in India which is working exclusively for Chartered Accountants knowledge and process support. He has vast experience in the field of Companies Act, Internal Audits, Accounting and Auditing standards and currently working in Training and implementation of IFRS and New Companies Act 2013.
CA Sunil Sethi who has done his B.Com & M.B.A. and then decided to crack the "CA" course and he has succeeded and become "CA" with his dedication and zeal towards his goal.
Now, he is into the Academics world to provide various learning techniques, based on his knowledge and experience. He is working in the area of Memory sharpness skills and techniques.
With such confidence and his continuous efforts, He converted the toughest book of CA final (ISCA) & CA-IPC (ITSM) in such a manner to make it very easy to grasp its contents and implement it into various segments of academics. Many of the students are getting wonderful results by applying these techniques to their academics and benefitted with wonderful results.
Under the guidance of CA Sunil Sethi's Memory enhancing techniques till now 205+ students have attained 60+ marks in ISCA.`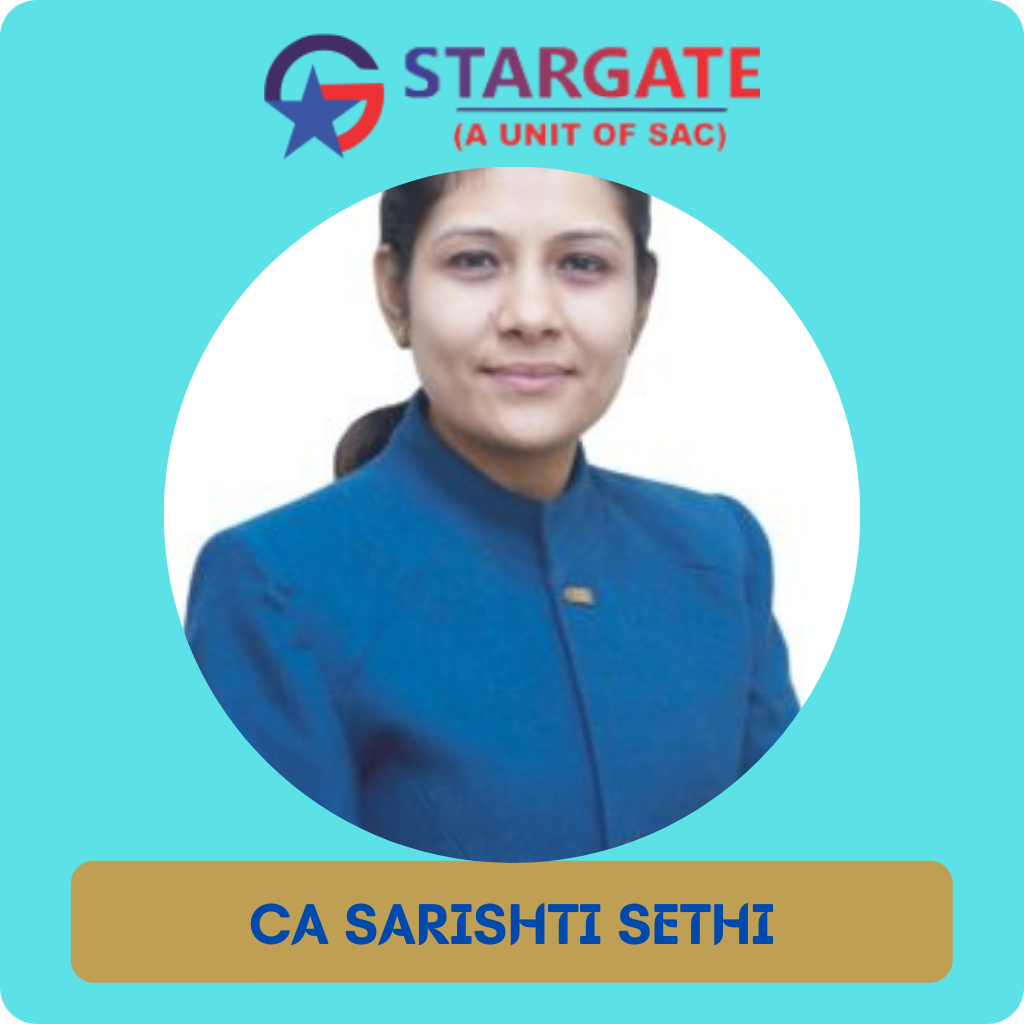 CA Sarishti Sethi is a Graduate in Commerce & a fellow member of The Institute of Chartered Accountants of India (ICAI). She cleared her CA Final on the first attempt at age of 21. She did her article ship from Lodha & Co. and 1-year industrial training in JSL( Jindal Stainless Limited) and has practical experience of 4 years of Statutory Audit.
After attaining the respect of being called a CA, She choose to spread and share her knowledge with the coming young students who aspire to be CAs too. She believes that studies with fun are a great blend that makes the aspirants achieve their goals with full precision.
She has been appreciated by the students due to the use of tabular presentation, simple & concise language, flowcharts & coverage of all past examinations. She possesses vasts experience of teaching students. Her unique lecture delivery and practical method of teaching help the students to easily grasp and remember the subject.
Chandan Patni is a graduate in commerce and a fellow member of the Institute of Chartered Accountants of India (ICAI). He is CISA (Certified Information Systems Auditor) and DISA (ICAI) qualified. He cleared his CS exams in December 2010.
He is experienced in Systems Audit & Information Technology Consultancy. He has been guiding the CA students at the Inter and Final level with his subject experience, for the last 5 years. Presently he teaches in the cities of Guwahati & Chennai.
He focuses on making students understand the concept practically and covers the subject in depth. This has been the reason for a high percentage of his students getting exemption including all India highest marks in ITSM & ISCA.
He has authored academic books on CA Final (Old) – Information Systems Audit & Control (ISCA) and CA Inter (Old) – Information Technology & Strategic Management (ITSM) published by Taxmann.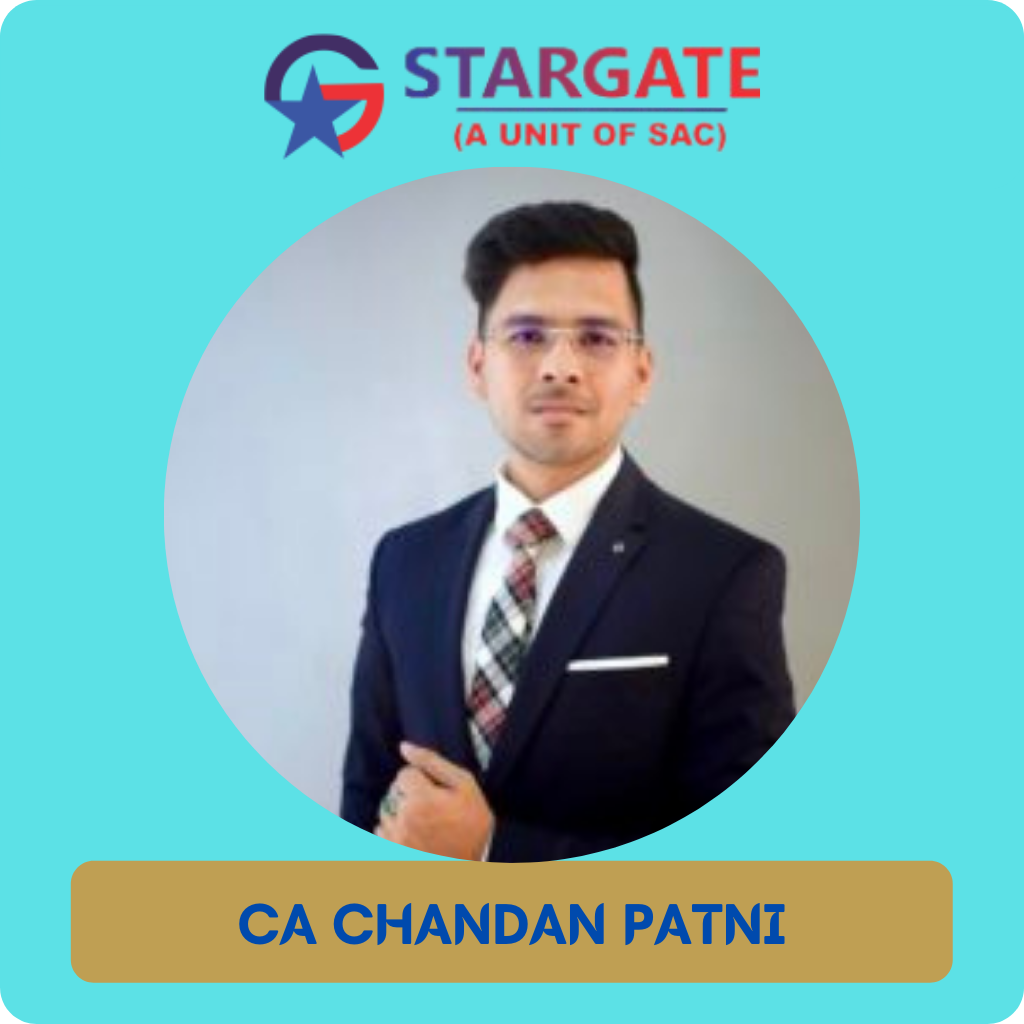 CORPORATE, ECONOMIC LAWS, AUDITING & ASSURANCE
CORPORATE, ECONOMIC LAWS, AUDITING & ASSURANCE
All Theory papers across all levels of CA, CS, and CMA is our area of expertise. Our Mantra is quite simple: Innovation and engaging teaching methodology, with the latest state-of-the-art classrooms and technology. The hard work put in by Amit Bachhawat has led to a string of success stories in the last 18 years. We believe that the reason for our glorious track record is our "Student First" Approach. Your Professor is always a phone call away from students and not only that, in case a student misses a lecture, we make arrangements to repeat the same. Be in Kolkata or the 70 odd franchisee centers located across India we believe in excellence and quality and hence have worked very hard to achieve the same. We are overwhelmed by the response we have been receiving from our centers across India. This student-centric approach, Bachhawat Sir's unique teaching techniques, motivational lectures, etc are a few ways by which we reciprocate the faith students repose in us.
EIS - SM, AUDITING & ASSURANCE
Stood 24th in CA Final All India Merit-List in November 2008 examination. Completed her articles from the prestigious multi-national firm Deloitte Haskins & Sells. Audit experience in different industries such as information technology, manufacturing, ITES, which gave her a practical understanding of the business world. Uses a lot of practical examples in her teaching.
Secured First Prize for paper presented on AS – 22, "Accounting for Taxes on Income", at the 2nd National Convention for CA. Students at Pune organized by ICAI.She undertakes regular tests for students and personally evaluates their very effective performance. Excellent communication skills.Author of Final & IPCC Auditing Book.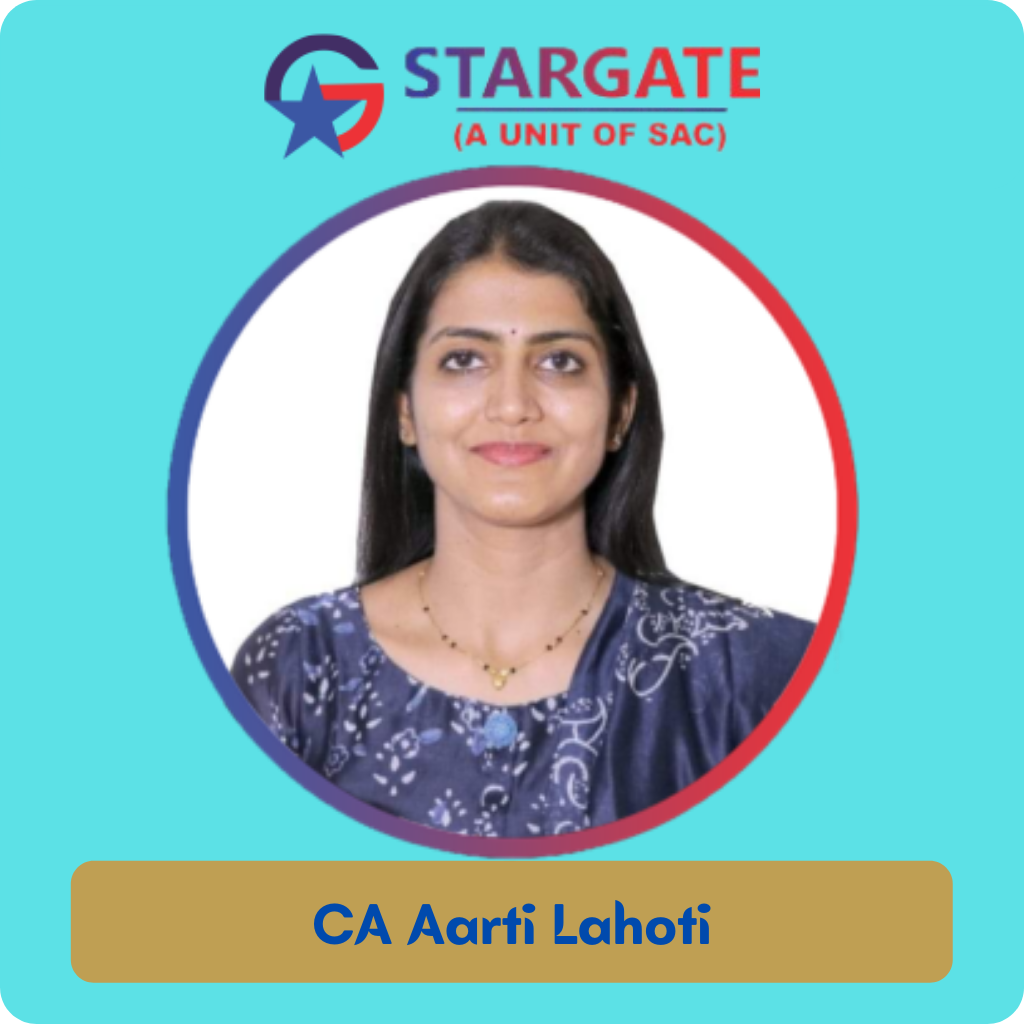 EIS – SM, AUDITING & ASSURANCE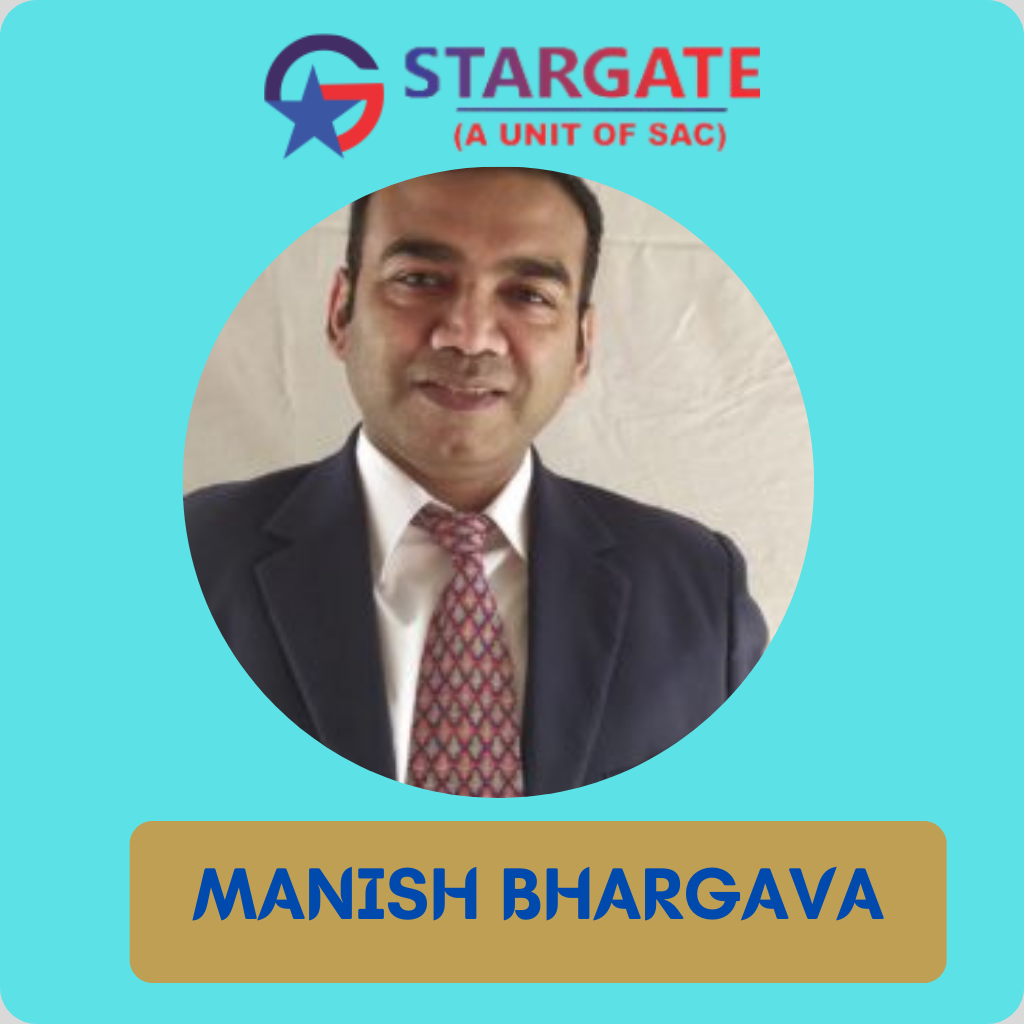 C.A. INTER ACCOUNTING & ADVANCED ACCOUNTING
Principles and Practice of Accounting
MANISH BHARGAVA is the best faculty for accounting and advanced accounting .He has twenty nine years of experience in teaching. He has been very consistent with his teaching skills and that adds a feather in his cap. He uses unique teaching methods like involving memory techniques to memorise things faster and retain for a longer period, using real life examples to make the students understand the concepts better. He aims at inspiring young aspirants to make them assume the leadership positions in multiple professions and providing an extensive knowledge of the subject to the students and helps them to make a firm and effective decision. His classes are available in pendrive and Google drive form and he also provides application based classes.
CS. Rajeev R. Chaudhary, B.Com. from Delhi University
and is an Associate Member of the Institute of Company Secretaries of India (ICSI).
He has about 13 years of teaching experience. He is also in practice and has
worked on various assignments like secretarial audit, due diligence, secretarial
compliance, merger, and amalgamation, etc.
He is a well-known faculty for Law subjects of CA, CS, and CMA like Corporate &
Other Laws, Corporate Restructuring, Business Law, Company Law, Economic &
General Laws, Capital market & Securities Laws, and various other law papers.
His style of teaching is very different and he believes in the conceptual clarity of every
student and always uses innovative ideas for concept clarity. His friendliness
nature towards students and innovative ideas make them comfortable to ask any
quarries in the class and also in understanding the concept and topic clearly.