Stargate has the most Experienced faculty in this industry, We have more than 25+ years of teaching for CA, CMA & CS
Stargate has the most Experienced faculty in this industry, We have more than 25+ years of teaching for CA, CMA & CS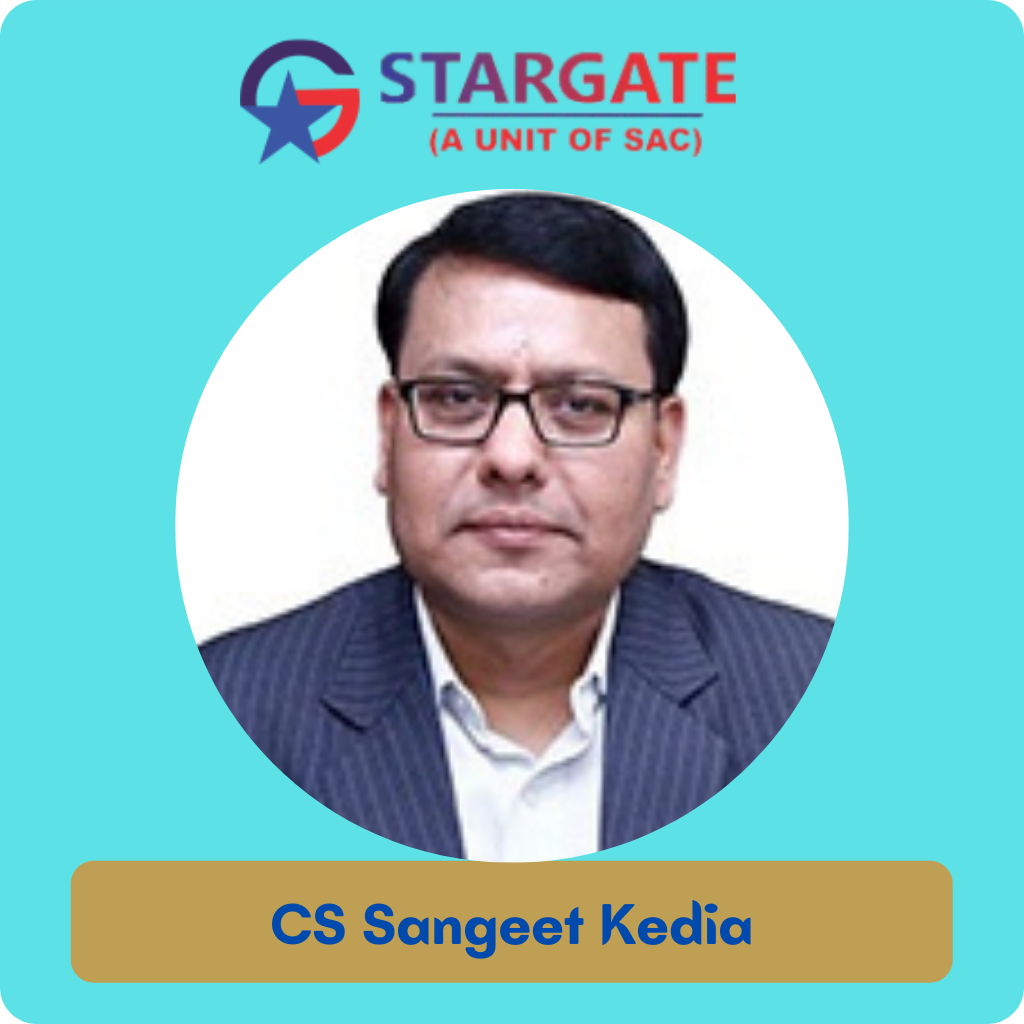 Sangeet Kedia, 43, B.Sc.(H) Maths is a Fellow Member of the Institute of Company Secretaries of India (ICSI) and a Law Graduate from the University of Delhi. By profession, he is the lecturer for various Corporate Law Papers of Company Secretary (CS) and Chartered Accountant (CA) Courses. Along with this, he is also a Consultant for Corporate Laws and Secretarial Matters to several well-reputed Companies. He has teaching and industry experience of more than 17 years.
ECONOMIC, BUSINESS AND COMMERCIAL LAWS
CA Mayur Agarwal is an associate member of the Institute of Chartered Accountants of India. He is the Director of the firm 'Mayur Agarwal and Co.' He has teaching experience of more than 5,000 students. He has diversified his teaching in all three levels CA, CS, and CMA. He is also a visiting faculty at various colleges. He is known for inspiring youth and motivating them.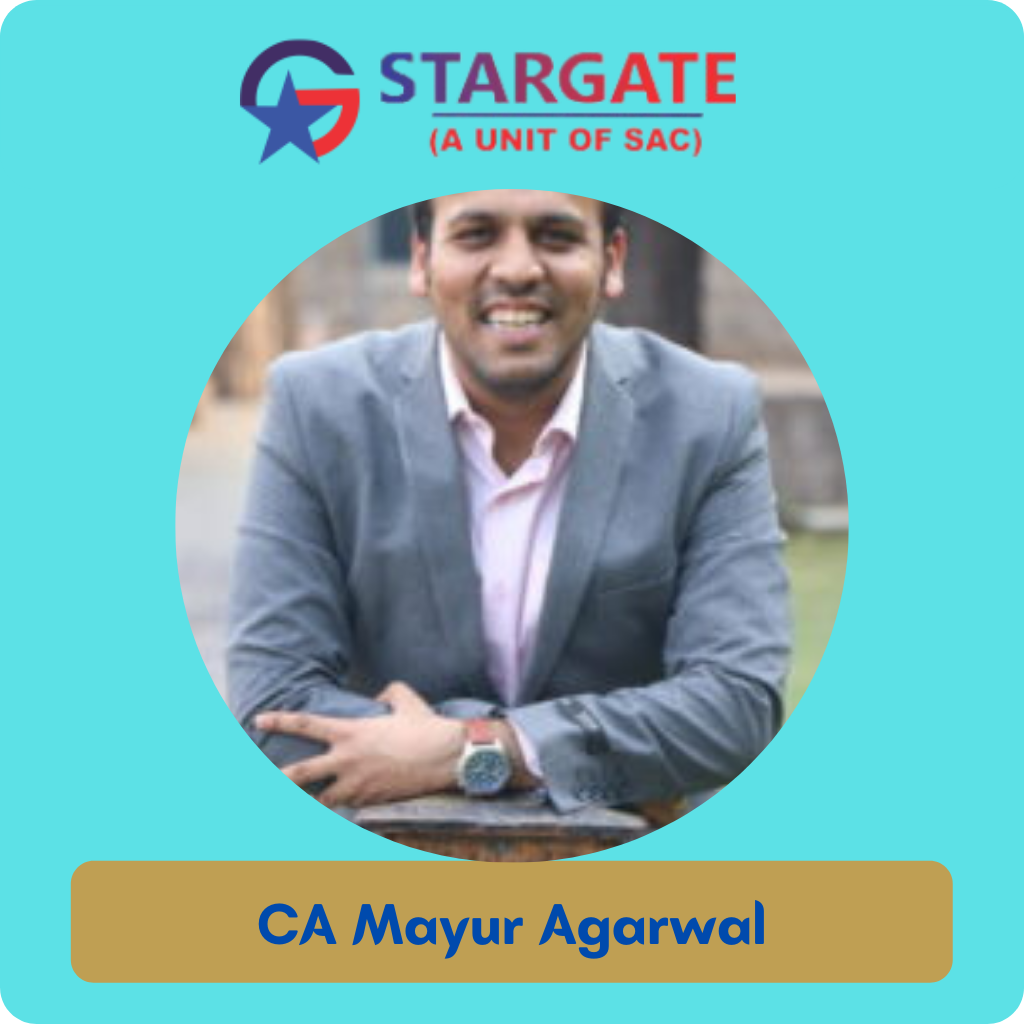 CORPORATE AND ECONOMIC LAWS
All Theory papers across all levels of CA, CS and CMA is our area of expertise. Our Mantra is quite simple: Innovation and engaging teaching methodology, with latest state of the art classrooms and technology. The hard work put in by Amit Bachhawat has led to a string of success stories in the last 18 years. We believe that the reason for our glorious track record is our "Student First" Approach. Your Professor is always a phone call away from students and not only that, in case a student misses a lecture, we make arrangements to repeat the same. Be in Kolkata or the 70 odd franchisee centres located across India we believe in excellence and quality and hence have worked very hard to achieve the same. We are overwhelmed at the response we have been receiving from our centres across India. This student centric approach, Bachhawat Sir's unique teaching techniques, motivational lectures etc are a few ways by which we reciprocate the faith students repose in us.
CA Shivangi Agrawal is a qualified Chartered Accountant with a tremendous academic record having topped school & college. She qualified for CA in her very first attempt at the early age of 21 and thereafter she is treasuring commerce education with a unique presentation on the subject matter. Her frequent use of simple examples from daily life not only makes the subject interesting but easy to remember and grasp.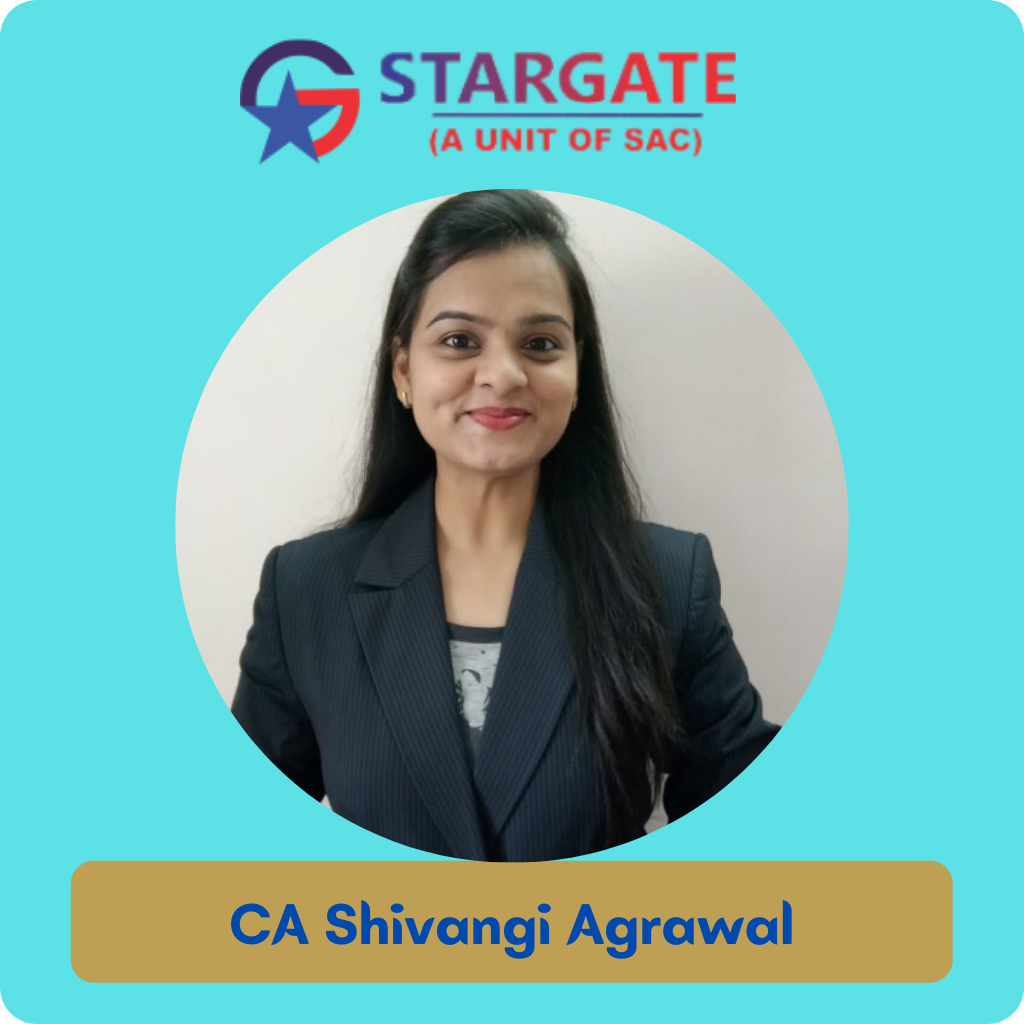 Financial and Strategic Management
Apart from being a Chartered Accountant, he is also done actuaries & graduated from St. Xavier's College, Kolkata. His unique teaching style has helped several students pass with flying colors. He qualified as a Chartered Accountant along with 7 papers cleared in actuaries from IAI. He is holding the 1st division in B. Com (H) from St. Xavier's College, Kolkata, being the only student to score full marks in Mathematics in his graduation. Mr. Mundhra's unique and quality training approach has helped students pass professional courses like CA, CS, and CMS successfully. He's a young and passionate trainer who plays with numbers, mesmerizing students and professionals, helping them improve their performances. You can get all course lectures from him in video and book format.
CORPORATE & MANAGEMENT ACCOUNTING
CA CS Avinash Sancheti is a passionate young Accounting professional with AIR 1 in CS Executive, AIR 5 in CS Final, and AIR 3 in CA Final. His teaching style is unique and has helped various students clear their exams with flying colors.
He is a teacher, guide, philosopher of thousands and thousands of students has a motivating background. The professional career of Mr.Sanjeev Varshney is a perfect blend of academic brilliance and vast teaching experience. He is a throughout topper having a distinction in graduation & post-graduation examination. After completing his study, he exposed himself to the practical experience of the employment sector for a short duration. Finally, guided by his natural teaching instinct, he adopted teaching as his career. He is having specialization in the fields of Direct Taxes, Indirect Taxes, and Corporate Tax planning. His lively classroom discussions, with references drawn from practical life, are quite popular among student's fraternity. He has been a visiting faculty in several professional institutions, universities, etc. He has also participated in several seminars, conferences at the National level. His tax analysis, discussions on Taxation problems are features regularly in leading newspapers. At present, he is a Professional Tax Consultant, Tax advisor of several organizations & faculty of Income Tax and GST at the Institute of Chartered Accountants of India and The Institute of Cost Accountants of India. He is also a guest speaker for mandatory CPE hours for Chartered Accountants, organized by THE INSTITUTE OF CHARTERED ACCOUNTANTS OF INDIA.
CORPORATE & MANAGEMENT ACCOUNTING
Santosh Kumar is a qualified CA/CMA by profession. He has vast experience of teaching Accounts to CA,CMA,CS, B.com and academic students for last 12 years. He has taught more than 10000 students in his career. He has vast experience in practical working of Accounting standards. He is also associated with many companies for providing practical training in Accounting fields. He has taught more than 10000 students in his career. He has vast experience in practical working of Accounting standards.